Who are Full Circle?
Located in Hoults Yard, Newcastle, Full Circle are the most recent addition to the vibrant craft beer scene in the North-East. Set-up less than a year ago, the brewery has already established itself locally with one of the UK's finest taprooms and during the lockdown period, nationally with their great core range Looper, Hoop and Repeater, finding their way into bottle shops nationwide.
I discovered Full Circle as part of this year's Beer Bods subscription, drinking their Repeater and since then haven't looked back. For me, the best session beer in the UK, Repeater is matched by Hoop, one of the best APAs by some distance. There really is something brewing at Full Circle and very soon, could be challenging the big boys, including Wylam, for brewing titles!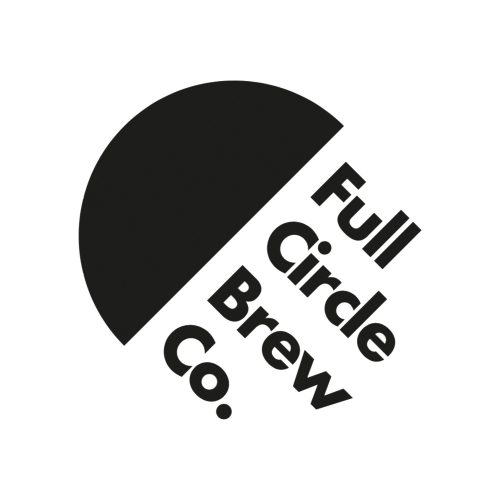 Our week of beers
Meridian Single Hop Pilsner – 4.2%
Wow. I mean just wow. What a way to start the week.
The Meridian, is the single hop pilsner series produced by Full Circle, and the first in the series is this beauty, showcasing one of Bavaria's most used hops Hallertau Blanc. I love this hop, and being a white wine drinker when I don't have a can of beer in my hand, what Full Circle have done here with Hallertau Blanc is sublime.
The aroma is punchy, with decadent white wine and eldeflower smells, almost soft drink like it's that light. It has the subtle grapefruit and citrus smell you'd expect and I'd happily put a wick in that and turn it into a beautiful candle.
But this beer is made for drinking; it pours light, crisp and a good level of carbonation and the taste echoes that well. It's just so light, and at 4.2% is almost the perfect summer beer. Refreshing simply doesn't cut it; Meridian (Hallertau) is as quaffable a beer I've had and I put this down, as the best pilsner of 2020 so far.
Hesson Vienna Lager – 5%
I'd read a lot about this beer before trying it and to be honest, of the four beers, this was the one I was least looking forward to. Vienna style lagers are normally too malty for my liking and a little full flavoured and imbalanced with the hop profile. Hesson is far from imbalanced though, and each sip led to this beer becoming better and better.
Kicking off with the branding, it's stunning. The Viennese artwork, based on The Hundertwasserhaus is so beautiful to look at. I love Full Circle's branding and this is my favourite can yet.
The beer pours dark, as expected, and you immediately smell the malty depth, again, you'd expect. Where this excels though is in its crispness and cleanness. It doesn't linger but has a warming aftertaste I haven't had in some time. Touch of burnt toffee and soothing caramel combine to make this as good a Viennese lager I've drank.
Kodiak Imperial American Brown – 7.9%
The only collab this week from the brewery was their 7.9% Imperial American Brown which they brewed with Scotland's 71 Brewing. I'd drank this a few weeks prior on a local tasting session and was so so impressed and it delivered again second time round.
They compare it on their site to Newcastle's favourite brown ale but this is much much more. More in flavour, substance and just general wow factor. At 7.9% this should be big and boozy, but it's light and subtle with beautiful dark chocolate notes and a smooth malt finish. It really benefits from the dry hopped process and feels more like a typical American brown versus the UK equivalent and I just love it.
Craters of the Moon DIPA – 8%
Craters of the Moon is Full Circle's first DIPA, and what a beer it is! The 8% beer, is hopped to the brim with Citra, Mosaic, Idaho 7 and Simcoe making for a juicy, piney, boozy ale that goes down a treat.
The branding as ever meets all expectations from Full Circle with a great piece of artwork relating to the moon landing. I love the simplicity of Full Circle's branding; diagonal artwork is their core range, vertical their seasonal and horizontal collaborations. Nice.
The beer itself is a real marvel. Whilst heavily hopped, it's the malt you get immediately and the colour of the beer is much darker than expected. The fruit flavours I get are orange (mandarin), mango, passion fruit and a bit of lychee at the end making this a real tropical juice bomb of a DIPA. You don't get any hop burn though which is impressive for a beer of this style and ABV, this is just great brewing and well worth a try if you can get hold of any!
Meet the brewery..
Q&A with the Founder coming soon!